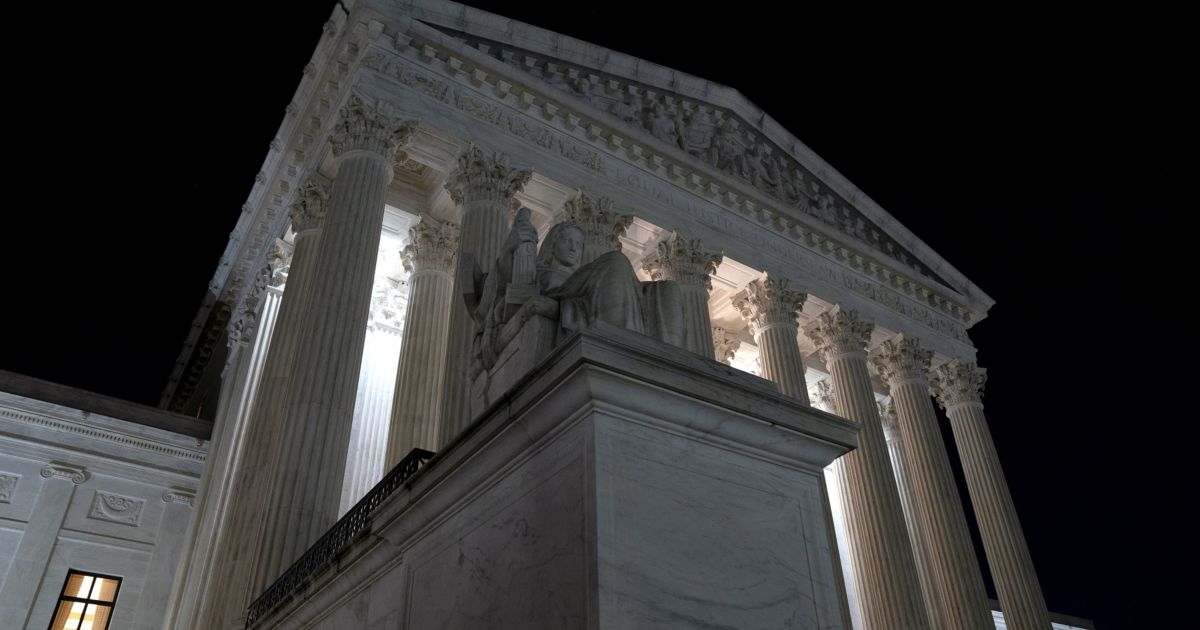 The Supreme Court has handed financial institutions a major victory in their fight against lawsuits involving automated calls and text messages to consumers.
In a 9-0 decision last week, the court sided with companies, including banks and credit unions, that have been sued for alleged violations of the Telephone Consumer Protection Act. Financial institutions have paid big settlements in recent years to resolve suits that allege they made illegal calls.
The court's ruling will reduce, but not eliminate, the threat of litigation, predicted Kyle Tayman, a lawyer at Goodwin Procter who represents financial institutions in robocall cases. "I think that's going to be greatly diminished, but I don't think we can say it's completely gone forever," he said.
Consumer advocates argued that the decision will add to the flood of unwanted robocalls to U.S. households, and called on Congress to impose new restrictions.
The ruling came in a case against Facebook, and hinged on the interpretation of language in the 30-year-old law that bans autodialed calls to cell phones without the recipient's permission. Justice Sonia Sotomayor wrote for the court that the plaintiff's interpretation of what constitutes an autodialer was overly broad, and would capture virtually all modern cell phones.
The upshot is that some suits brought against financial institutions in recent years are likely to be dismissed. The decision also figures to discourage plaintiffs' lawyers from filing certain cases in the future.
"The bottom line is this helps protect banks' ability to communicate with their customers, and better protect them from fraud as well," said Lauren Bianchi, a spokesperson for the Consumer Bankers Association.
Dan Berger, the president and CEO of the National Association of Federally-Insured Credit Unions, said the ruling is a win for the credit union industry, which has faced lawsuits that he characterized as frivolous.
"We have long fought for this clarity to ensure credit unions can contact their members with important, time-sensitive financial information without fear," Berger said in a written statement.
The Telephone Consumer Protection Act establishes strict liability for noncompliance — at least $500 per call — which helped spur a wave of lawsuits as cell phones became the easiest way to contact U.S. consumers. In 2014, Capital One Financial agreed to pay $73 million to resolve a robocall suit that also named a debt collection firm as a defendant.
Even before the Supreme Court's ruling, new robocall suits had begun to decline, perhaps in part due to the court's decision to hear the Facebook case. During the first two months of 2021, 399 cases were filed under the federal robocall law, down about 51% from the same period last year, according to the data provider WebRecon.
Banks rely on automated calls and texts to consumers for various purposes — including marketing, fraud prevention and online security, in addition to debt collection — but they typically do not communicate with phone numbers that are generated randomly or sequentially. The Supreme Court decision provides greater certainty about the legality of such calls and texts.
Still, banks and other companies remain potentially liable under the Telephone Consumer Protection Act.
One lingering legal issue is whether the law applies to technology that provides the current capacity to randomly generate and dial phone numbers, or the only the hypothetical ability to do so. "I think it leaves some things unanswered," said Mark Neeb, CEO of ACA International, a trade group for debt collectors.
Tayman said that plaintiffs' lawyers who have spent years developing expertise in the Telephone Consumer Protection Act are unlikely to abandon the field completely, though they will likely be choosier about which cases to file.
"I think where companies should still be cautious is on the marketing side," he said.
Margot Saunders, senior counsel at the National Consumer Law Center, said that the Supreme Court's decision will result in more unwanted calls to U.S. consumers. She called on Congress to tighten the existing rules, and she expressed interest in joining with businesses to help craft a legislative remedy.
"It's my hope that the responsible callers will band with the consumers to come up with a regime that will work to stop the unwanted calls," Saunders said.