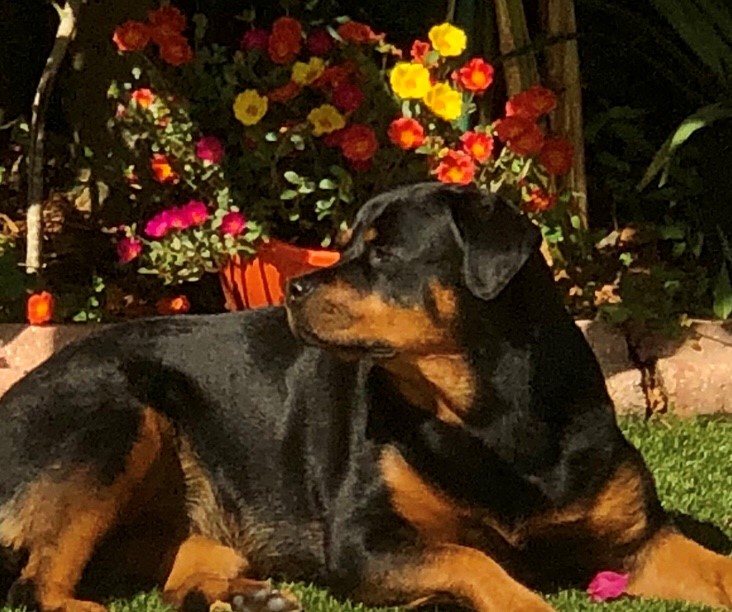 Staying inside for periods of time can be as hard on your dog's mind as is on yours. Hopefully you are skilled in pet parenting, to safely take Fido on a lot of walks. If your dog is well-mannered, you can take your canine to the dog beach in Jupiter.  Dogs get restless, or maybe you are bored, so why not be productive by training your pup while also giving him or her a little mental stimulation?
The first step to training your dog to do tricks is that they respond much more effectively to positive reinforcement.  Do NOT punish your pet. This means that you reward behaviors you like and ignore behaviors you don't like. Begin by rewarding your pup with small treats paired with a positive "good boy or good girl" tone. Then, you can reward a little more with just "good boy/girl" by itself, and you can use the treats intermittently.
Here are a few simple tricks you can teach your dog besides sit and stay!
Back Up:
Back up is a fun dog trick that can come in handy, if you notice someone who might be afraid of your dog in a variety of situations. Once your dog knows how to back up on command, you can use it to keep it from rushing people or out the door. Backing up is a simple to teach a dog. All you need is some patience and a handful of treats. You can quickly train a dog to back up a few steps when you give the command.
Speak:
Training a dog to speak is fun and it helps to solve a common behavior problem. Many dog trainers recommend using the 'speak' and 'quiet' commands to put an end to excessive barking. Putting these on command allows your dog to bark in certain situations and allows you to have control over when the barking should start and stop. It's also a lot of fun to show off your dog's conversational skills at family gatherings!
 Shake:
Have your dog greet your friends by shaking hands (or paws, as the case may be). This is an easy dog trick that you can usually train a dog to do in a few short training tips. Most dogs naturally like using their paws and will enjoy the positive attention they get when doing this trick. 
Play Dead:
Your friends are sure to be blown away when you hold your finger like a gun and say bang and your dog falls to the floor to play dead. Although it looks impressive, it's not as hard as you might think to train a dog to play dead, especially if you have already trained it to roll over.
Always remember, that at the Jupiter dog beaches, dogs must be well mannered.  Always remember to clean up after your pup and keep them under control.  These positive behaviors allow us to bring our dogs to the beach for an enjoyable outing.