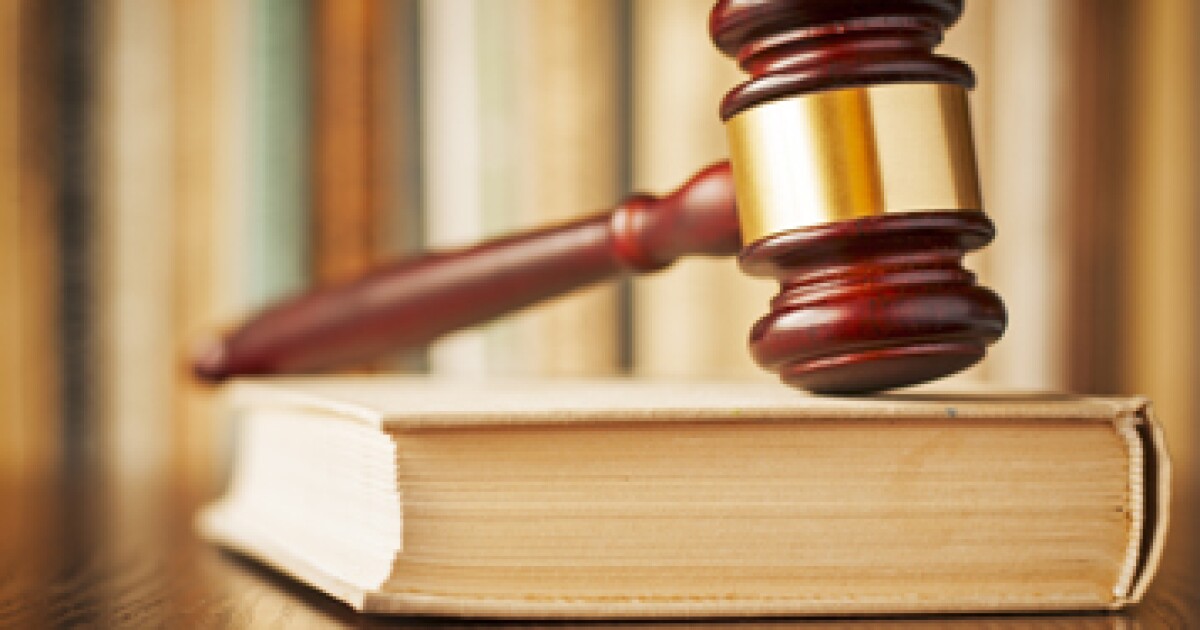 Two loan officers at UMortgage are being sued by Maryland-based NFM Lending, their former employer, for allegedly violating a noncompete agreement signed in 2022.
Per the lawsuit, Justin Bolden and Stephen Levitt were not to contend with the lender for one year and to not solicit employees or customers from NFM. 
Both LOs voluntarily transitioned to UMortgage earlier this year, with Levitt allegedly poaching Bolden to join the Philadelphia-based origination shop, along with two other employees. Their contracts with NFM were still enforceable at the time of departure, the lawsuit stated.
NFM accuses the two employees, who both worked at the lender's office located in Kettering, Ohio, of utilizing its confidential, proprietary, and trade secret information in violation of that noncompete clause, the lawsuit filed in the District Court of Maryland Northern Division said.
Additionally, NFM alleges that the LOs forwarded contact information of customers to their private emails before terminating employment, while Levitt supposedly brought loans from NFM's pipeline over to UMortgage. 
NFM seeks punitive damages, costs, expenses, and attorney fees in an amount to be determined at trial,  as well as a temporary restraining order, preliminary injunction and permanent injunction.
"The court's intervention is necessary in order to avoid the future harm that NFM will suffer if Bolden's and Levitt's conduct is allowed to continue," the lender argues in its lawsuit.
In mid-March another lawsuit was lodged by a former employer against a current UMortgage employee. 
Motto Mortgage, a national mortgage brokerage franchisor, filed a lawsuit against UMortgage
for soliciting a Cincinnati, Ohio-based franchise to jump ship, resulting in a breach of contract. The litigation also accused UMortgage of soliciting other Motto franchisees to do the same. 
In both cases, Anthony Casa, the CEO of UMortgage, has been dismissive about the pending lawsuits.
"NFM has an outdated business model that charges excessively high margins to offset their expensive cost structure resulting in their loan originators having to offer home buyers uncompetitive high rates in a market where buyers are already struggling with affordability," Casa said in a written statement. "Loan originators are 100% commissioned salespeople, they can't put food on the table for their families if they can't offer competitive rates to homebuyers. This lawsuit will go away and so will NFM; their business model is not sustainable."
Noncompetes, such as one signed by Bolden and Levitt, are commonly used as a "weapon" to keep employees from jumping ship, but they are rarely enforced. 
The federal government has also been rallying against the use of noncompetes and the recent rollout of the Federal Trade Commission's proposed regulation banning noncompetes may signal that these types of contracts may be on their last leg.
FTC's draft rule may not only ban noncompetes, but may create greater scrutiny over nonsocilict clauses and set a higher burden for poaching lawsuits. 
However, regardless of the noncompete, loan officers taking files and customer data to a new employer is a long-standing issue in the mortgage industry. In 2016, Guaranteed Rate was hit with a $25 million judgment regarding the actions of a loan officer it solicited from Mount Olympus Mortgage.