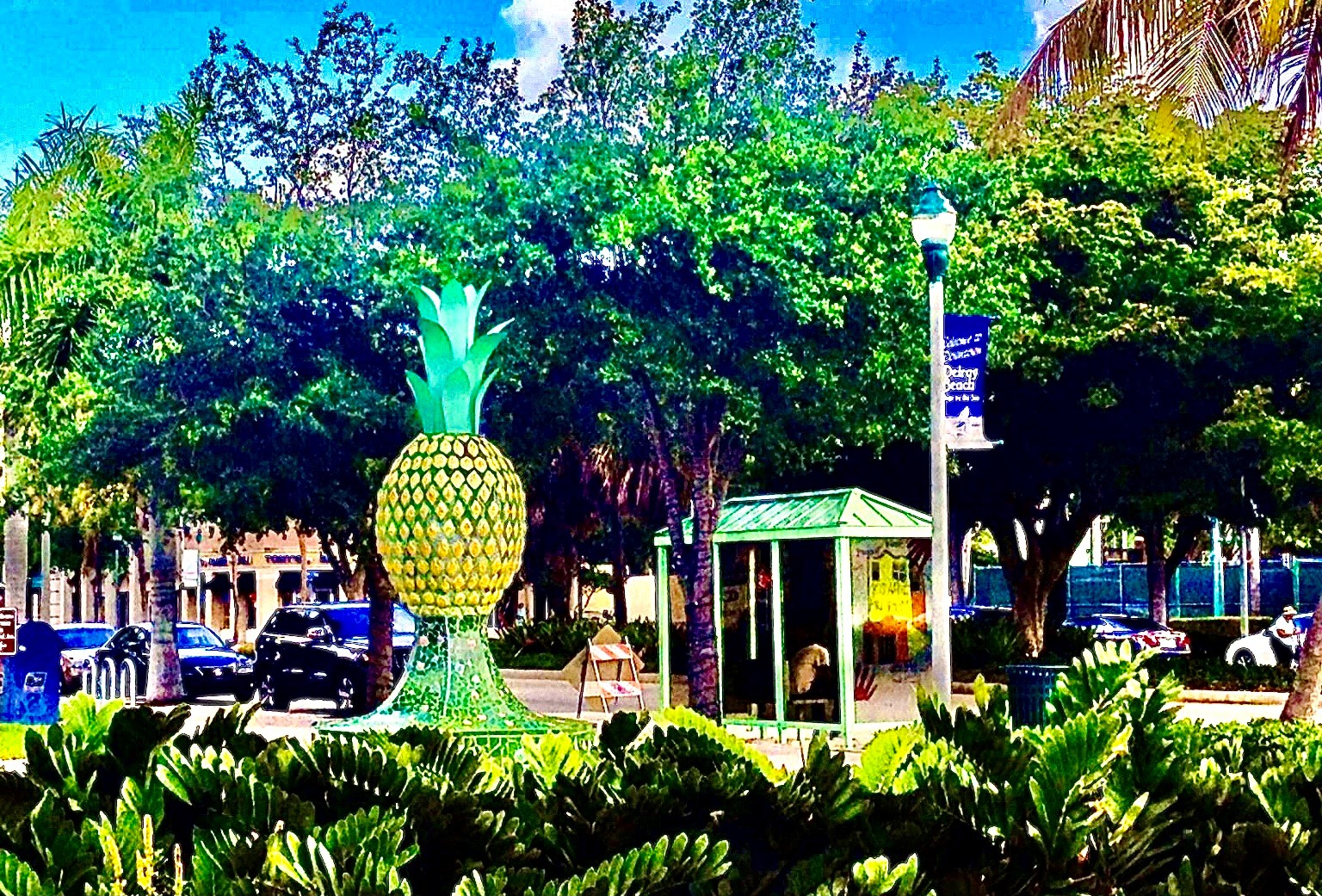 Delray Beach is a bustling oceanside town and features a hotspot on Atlantic Avenue. Simply known as "The Ave," the action-packed Atlantic Avenue is pedestrian-friendly. It is the epicenter of downtown Delray Beach where brick-paved sidewalks lined with palm and oak trees create a charming and stylish ambiance. The Avenue features a multitude of restaurants, bars, coffee shops, and nightclubs, as well as exciting art galleries and unique local shops and retailers.
It is super fun. It is very unique. And it has a vibe like you won't find anywhere else. It is where ALL the action happens! It hosts all our parades and hosts many art events. It is also an award-winning main street and was Voted Best Main Street in Florida by Florida Monthly Magazine!
If you are looking for a little nightlife, check out The Office. The Office is a popular American gastropub located right in the heart of Atlantic Avenue and specialized in gourmet food and handcrafted cocktails. Another choice would be to stop at Park Tavern. The Tavern boasts a craft cocktail and kitchen-driven neighborhood restaurant located adjacent to Worthing Park. Worthing Park is one of the oldest natural environments on Atlantic Avenue. If your seafood craving is kicking up check out City Oyster & Sushi Bar and Mussel Beach on Atlantic Avenue, or Rack's Fish House just a few feet away from The Ave.