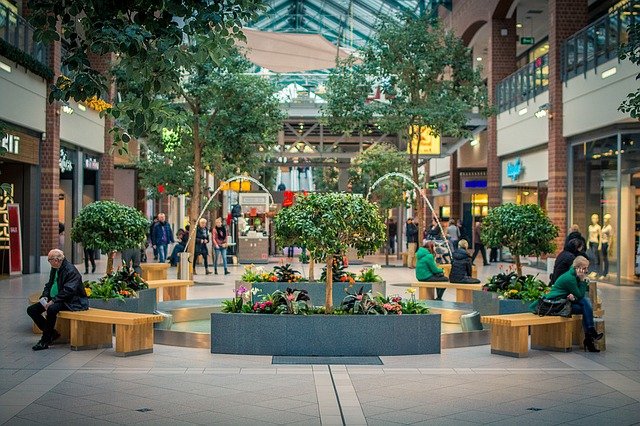 The Mall at Wellington Green announces four new store openings. The Mall at Wellington Green in Wellington is a 1.2 million square foot, two-level shopping destination, and it features over 160 stores. Retail and restaurant favorites include Macy's, Dillard's, Apple, Brighton, Chico's, Forever 21, H&M, Helzberg Diamonds, Zale's, Tommy Bahama, City Furniture, Lemongrass, Cask + Shaker, Ford's Garage, The Palm Beach Museum of Natural History, and more. Now they are announcing four new retail and culinary destinations are joining the more than 160 stores at The Mall at Wellington Green. Comfortia, Keywa's, Med Plate, and Maha Town add to the robust offerings in apparel, health, beauty, and more.
Since opening on June 1, the 1,148-square-foot Comfortia has become Wellington's ultimate destination for foot and body wellness. Guests can pick from a plethora of best-selling orthopedic and fitness products, including orthotic sports shoes, digital body massagers, and a complimentary foot scanner that creates custom insoles in less than 15 minutes. For more information, call (561) 333-8000.
The new, four hundred square foot sweet tooth hotspot, which opened June 10, serves up decadent smoothies, boba teas, waffles, and sweet and savory crêpes, like the ham and cheese America or kid-friendly Chocó, loaded with M&M's, brownie bites, vanilla ice cream, chocolate, and caramel syrups. For more information, call (561) 808-9796.
Med Plate, restaurateur Raymond Ibrahim's popular, 774 square-foot fast-casual eatery opened on May 10 and serves authentic Mediterranean mainstays with old-world flavors ranging from tossed Greek salads and stuffed grape leaves to satay platters and its signature, 10-ounce churrasco skirt steak grilled to piquant perfection. Delivery is available through Door Dash. For more information, call (754) 551-1426.  
Celebrations are worth commemorating in dynamic ways, says Maha Town owner Harry Rodriguez. The Venezuelan entrepreneur will launch his 5,800-square-foot Wellington outpost on July 9, which will display fresh floral arrangements, balloon bouquets, custom backdrops, and personalized gift-giving. For more information, call (561) 891-4496.